nur einmal ein paar kurze Worte zum Thema "Merchandise", weil wir immer öfter angesprochen werden, warum wir entweder nur so eine kleine Auswahl oder nicht alle Größen oder Designs vorrätig haben. Natürlich würden wir sehr gerne direkt Merch anbieten und es auch immer bei Konzerten dabei haben. Das ist leider finanziell und organisatorisch nicht möglich. Die Produktion von Merchandise ist mit hohen Kosten verbunden und je kleiner die Auflage, desto "aufwendiger" ist diese. Es steht immer die Frage im Raum "Ein Design in relevanten Größen" oder "Mehr Designs aber dann in weniger Größen und Varianten". Am Ende ist derzeit die Entscheidung gefallen, einen "Print on Demand" Dienstleister einzubinden. Dieser hat den großen Vorteil, dass er bei Bedarf produzieren und zeitnah versenden kann. Ebenso verwaltet dieser auch potenzielle Rücksendungen und übernimmt die Materialgewährleistung. Das ist die aktuelle Entscheidung basierend auf den vielen Nachfragen nach "mehr Designs!" und "Wieso habt ihr denn keine XXXL?" oder "habt ihr keine College Jacken oder Poloshirts?" (ähnlich ist es mit CDs und / oder Vinyls, aber dazu ist aktuell eine andere Überlegung auf der Liste)
Wir hoffen, damit etliche Fragen beantwortet zu haben und auch den vielen unterschiedlichen Wünschen Genüge getan zu haben.
Als kleinen Bonus wird es vom 24. bis zum 26.10.2023 bis zu 25% Rabatt auf alle FabrikC Merchandise Artikel bei Spreadshirt geben! folgt einfach diesem Link und füllt schon einmal Euren Warenkorb 😉
https://fabrikc.myspreadshop.de/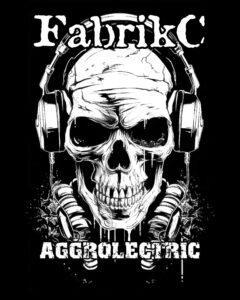 ENGLISH VERSION
Just a few short words on the subject of "merchandise" because we are asked more and more often why we either only have such a small selection or not all sizes or designs in stock. Of course we would love to offer merch directly and always have it with us at concerts. Unfortunately, this is not possible financially and organizationally. The production of merchandise involves high costs and the smaller the edition, the more "complex" it is. There is always the question of "one design in relevant sizes" or "more designs but then in fewer sizes and variants". In the end, the decision has currently been made to integrate a "Print on Demand" service provider. This has the great advantage that it can produce and ship promptly if necessary. He also manages potential returns and takes care of the material warranty. This is the current decision based on the many requests for "more designs!" and "Why don't you have an XXXL?" or "don't you have any college jackets or polo shirts?" (It's similar with CDs and / or vinyls, but there is currently another consideration on the list)
We hope that we have answered a number of questions and satisfied many different wishes.
As a small bonus, there will be up to 25% discount on all FabrikC merchandise items at Spreadshirt from October 24th to 26th, 2023! Just follow this link and fill your shopping cart 😉
https://fabrikc.myspreadshop.de/